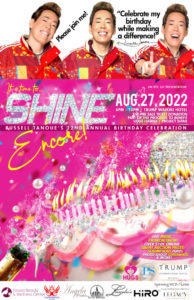 IT'S TIME TO SHINE!
For the past 21 years, Celebrity Glam Photographer Russell Tanoue celebrates his birthday while making a difference in our community along with his project, Project Shine Hawaii.
An always sold-out event, this event is known for amazing energy from a room filled with fans, friends, clients, colleagues, local celebrities and family. Great entertainment, awesome silent auction prizes, delicious pupus and more.
A feel-good event that pulls out your SHINE!
PLATINUM & GOLD SPONSORS THAT SHINE> STANFORD CARR DEVELOPMENT, DR. ANGELA PRATT, HAWAII BEAUTY & WELLNESS CENTER, LINCOLN'S, SUMIDA'S AUTO, GOLD SPONSORS TIARE LANDO & HIRO SYSTEMS HAWAII TO NAME A FEW.
ENJOY> SCRUMPTIOUS LITE PUPUS (WHILE SUPPLIES LAST) NO HOST COCKTAILS AND CAKE!
ENTERTAINMENT> ACOUSTICS, VOCALS, DANCING AND  MORE!
SILENT AUCTION/PRIZES> THE SILENT AUCTION THIS YEAR WILL TAKE PLACE ONLINE. YOU MUST HAVE A SHINE EVENT TICKET TO CLAIM YOUR PRIZE. GET YOUR BID ON OVER $17,000.00 PRIZES LIKE A $2500 LOUIS VUITTON BAG, GUCCI MYSTERY BAG $900, PHOTO SHOOTS $375, TRUMP WAIKIKI HOTEL STAYCATION $2135.00, 2 NIGHTS OCEAN VIEW AT HALEPUNA HOTEL $1,999.69, EMBASSY SUITES $450.00,  TIFFANY & CO. $250 GC, WOLFGANG'S STEAKHOUSE $200 GC, CHART HOUSE WAIKIKI $100 GC, TANAKA OF TOKYO $100 GC TO NAME A FEW!
THE VENUE> WAIKIKI'S PREMIER FIVE-STAR HOTEL On the cusp of Waikiki's incredible white sand beaches sits Trump International Hotel Waikiki. Among the best hotels in Waikiki, we are the only Forbes Travel Guide Five-Star Hotel on the island of Oahu from 2015 to 2019. Boasting two-level, open-air lobby with expansive ocean views and interiors reflecting the island's rich history, Trump Waikiki is the perfect haven for your next Hawaiian getaway.
BENEFITS> HUGS HAWAII & PROJECT SHINE HAWAIIYOUR SUPPORT WILL HELP THOSE IN NEED SHINE A LITTLE BRIGHTER!
ABOUT THE BENEFICIARIES> Hugs Hawaii – Hugs mission: To strengthen Hawaii's families and improve their quality of life as they face the emotional and financial hardships of caring for a seriously ill child.
Over the years, HUGS has grown to meet the emotional and financial needs of more families from across the state, helping them cope with the effects of a childhood illness. HUGS serve Hawaii children, ages birth to 21 years, who have been diagnosed with a life-threatening illness that ranges from cancer, cardiac issues, and liver and kidney ailments to chromosomal defects.
Project Shine Hawaii – Russell Tanoue' s Project Shine Hawaii launched in 2001 and featured on KHNL News. A program that offers free makeovers and photo sessions to people fighting cancer and other diseases, victims of domestic violence, at-risk teens and teenagers rehabilitated from drug abuse.
The first three participants of Russell Tanoue' s Project Shine were Lessa Loftin, who has lupus, Leila Moniz who has been suffering for 10 years battling chronic disc disease, and Deborah Ardolf, a middle-aged speech pathologist who was diagnosed with fibromyalgia, an incurable autoimmune disease.
All participants say that their experience with Tanoue and Project Shine changed their lives forever. They felt special. They felt beautiful. As Leila Moniz expressed, "He changed my whole life." Adolf adds, "I think that's his gift, he's able to dig down deep and get what's really inside you." Their spirits were restored. That gift is something they will carry with them for the rest of their lives. – By Katie Young Yamanaka
Since 2001, Project Shine Hawaii has contributed funds/support to American Cancer Society, American War Heroes, the Aloha Medical Mission, Feeding the homeless, HUGS, United Way, Community Helping Schools, At-risk Teens from Palama Settlement, teens against bullying, and individuals dealing with life challenging issues.
COME SHINE WITH US!
We look forward to your support and celebrating with you!
[PURCHASE TICKETS]
[BECOME A SPONSOR]
[DONATE A SILENT AUCTION PRIZE]
MEDIA PHOTOGRAPHERS:
Please email rtprodhnl@gmail.com for media list.
Cassie Nii
Public Relations
Email: rtprodhnl@gmail.com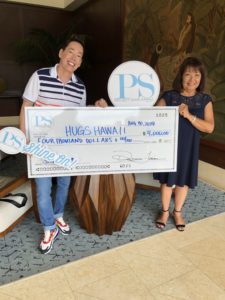 Since the pandemic we were not able to produce this annual event and this year we hope to make up for it! Your support makes all the difference! My goal this year is to be able to supplement as many families as possible and individuals possible thru my Project Shine Hawaii and Hugs Hawaii.
Once again, thank you for your ongoing support, let's SHINE together and brighten lives in Hawaii so please purchase your ticket today! 🙂
Sincerely, Russell Tanoue
RTP, LLC |Project Shine Hawaii |RTFOTO, LLC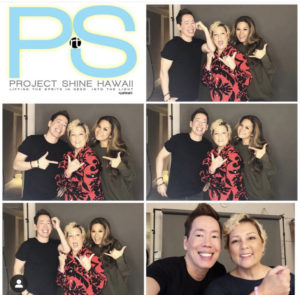 Project Shine recipient cancer survivor Rachel Yasui received a feel-good makeover photo shoot to remind her that no matter what challenges we face, our spirit is very much alive.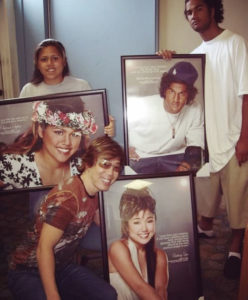 Making at-risk teens SHINE through a Project Shine professional photo shoot that is obtained through a written essay about how they are progressing in life and what they have learned to become a better human being. The experience is a positive one with the finished product a poster print with their personal quote to always remind them who they are and who they desire to become.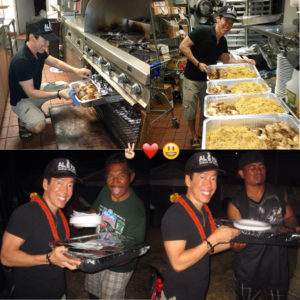 Feeding the homeless brings so much joy and I encourage everyone to give in your environment when you are able to. No one should go through an evening on an empty stomach. Thanks to the many supporters feeding some of the homeless was made possible.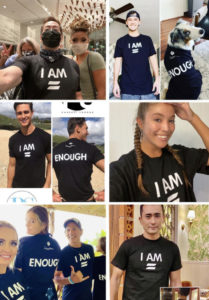 Positive message campaigns are so important as it reminds everyone that no one is worth your self esteem. Such as my I AM ENOUGH campaign. Especially with mental health, sometimes all it takes are 3 words to trigger a positive reaction in ones mind and heart. Let's continue to spread positive messages in our environment because WE all MATTER.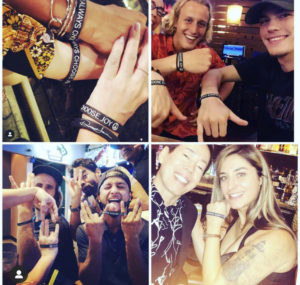 There is always an option – ALWAYS CHOOSE JOY has been my longest run positive message campaign. With almost every stranger I've come across here and abroad, this simple wristband has made some cry, lots smile and save even a marriage. Let's bring JOY into the lives around us, it will definitely bring out their SHINE.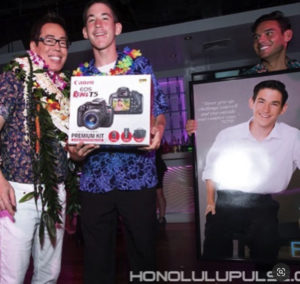 Encouraging at-risk teens to live their passion out is so important. As the Project Shine winner of his written essay from Palama Settlement, aside of his $400 prize, he received a camera to kick off his dream of being a photographer. My mission is to continue granting these wishes to teens so they can be inspired and reach new heights in their growing lives. After all, that's how I started with a hand me down camera. 🙂
[PURCHASE TICKETS]
[BECOME A SPONSOR]
[DONATE A SILENT AUCTION PRIZE]